Project start: Organic waste treatment in East Africa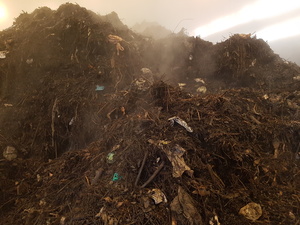 The DBFZ together with German RETech Partnership is conducting the project "WasteGui – Guideline of urban and rural organic waste in the African countries using the example of Ethiopia" from 01.07.2021 to 30.06.2022. The guide is intended to be a sound basis for providing decision-makers in Ethiopia and neighboring regions with a range of efficient and proven technical solutions in the recycling of organic waste.
In terms of content, the project pursues four main goals in this regard:
the evaluation of the status quo in the handling of organic waste,
the establishment of a working group with a broad range of expertise and networking with local actors in Ethiopia,
the proposal of suitable technical solutions
the transfer of knowledge to decision-makers and target groups by means of a guideline.
This project is funded by the PREVENT Waste Alliance, an initiative of the German Federal Government.
Link to RETech-Project-Homepage