Rice Straw to Biogas Technology in India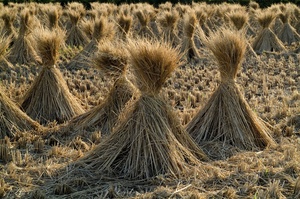 Knowledge Exchange Programme on Rice Straw to Biogas Technology in India
4th August, 2021 | 10:00 to 12:00 CET / 13:30 to 15:30 IST | Virtual Workshop
German RETech Partnership with the support of Indo-German Science & Technology Centre (IGSTC), The Ministry of New and Renewable Energy (MNRE), Swaran Singh National Institute of Bio-Energy, Punjab (SSS-NIBE) and other partners are organising a virtual stakeholder workshop to inform about the upcoming IGSTC 2+2 call on Waste2Wealth.
The Ministry of New and Renewable Energy (MNRE), Govt of India, is supporting programmes for promoting biogas as a clean fuel for domestic cooking, off-grid, grid power generation and BioCNG for transport applications. Biofuels from agriculture waste is emerging as a potential area not only for biogas generation but also as climate change concerns in view of recent environmental risk due to burning of paddy straw in North India states such as Haryana, Punjab and Uttar Pradesh.
The main objective of the exchange programme is to focus on the topic of processing of Rice Straw to BioCNG. The participants will understand the ongoing developments on RICE STRAW to BioCNG initiative and debate possible collaborations, technical solutions to resolve issues related to pre-processing of rice straw, digestor plant design, liquid digest, gas upgradation and operation & maintenance of such plants. The workshop will also help to network and identify potential partners to collaborate and participate in the IGSTC 2+2 Waste2Wealth funding program.