Circular economy in Egypt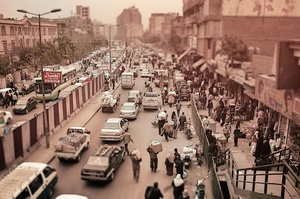 The German RETech Partnership, the Afrika-Verein and the Business Scouts for Development are pleased to invite you to the first workshop of the business series Harnessing Synergies through Successful Cooperation in Africa.
Workshop I: Circular economy in Egypt
April 27, 2022, 10:00 a.m. to 1:00 p.m.
Online
Egypt is the second largest economy in Africa and one of Germany's most important trading partners on the continent. While the country is known for its effective economic reforms, hunger for innovation and great infrastructural developments, one of the potential growth sectors is too often ignored: the circular economy.
Egypt is one of the largest industrial centers in the North African region, but has devoted few resources to developing a circular economy that keeps pace with its industrial development. To address this issue, several international development institutions are supporting the establishment of the Egyptian Waste Management Regulatory Authority (WMRA) to provide new services to the waste sector in collaboration with existing stakeholders.
Therefore, the objective of this workshop is to understand the current bottlenecks for companies in the sector, present financing and partnership options not only for project development but also for the operational phase, and align private sector activities with ongoing and planned German development cooperation projects in Egypt.
For a more detailed overview of the workshop, please find the program here.
Registration is free and interactive participation is encouraged. After registration, you will be asked to fill out a short questionnaire in order to adequately address the needs of the participants.
If you have any questions, please contact Ms. Khadi Camara (camara@afrikaverein.de).