Exchange Programme on Rice Straw Biogas Technology and its Implementation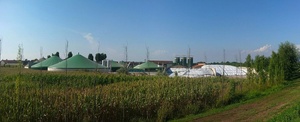 A bilateral Exchange Programme between India and Germany on 'Rice Straw Biogas Technology and its Implementation' was conducted on May 05, 2021. It was organised by Brijesh Patel, the leader of the RETech working group India. The main objective of the exchange programme was to facilitate technical exchange, knowledge and technology transfer sharing between the participants from both the sides. More than 20 participants technical experts, stakeholders, researchers, academicians and technology facilitators attended the programme. The participants learnt from each other about the developments in the Indian RICE STRAW to BIOCNG initiative and came out with possible technical solutions to resolve issues related to pre-processing of rice straw, digestor plant design and operation and maintenance of such plants.
The Ministry of New and Renewable Energy (MNRE) has been supporting programmes for promoting biogas as a clean fuel for domestic cooking, off-grid and grid power generation and bio-CNG for transport applications. Biogas generation from agriculture waste is also emerging as potential area not only for biogas generation but also as climate change concerns in view of recent environmental risk due to burning of paddy straw in the farms of Haryana and Punjab states. Thus, there is a strong need to take up research and development initiatives for technology development and demonstration to integrate biogas technology for biogas generation for various applications and biofertilizer for sustainable energy and agriculture development. Biogas technology development and validation in integrated manner need to be addressed to make the biogas technology as potential source of energy and sustainable agriculture development.