German companies of the circular economy in Cairo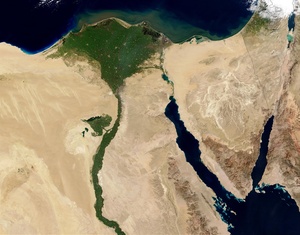 German RETech Partnership will represent the German waste and recycling industry at the Egypt Water Waste Infrastructure (EWWI) in Cairo from 27 - 29 November 2022. The trade fair will take place following the UN Climate Change Conference COP 27 taking place in Egypt.
Egypt offers an important future market with high economic potential for German SMEs in the green tech sector. This trade fair is the first in Egypt to also focus on waste management.
EWWI aims to support Egypt's economic development and brings together producers, suppliers, buyers and investors. The focus is on the private sector's performance in water, waste and infrastructure solutions. The different stakeholders can develop a better mutual understanding on approaches to action and projects' implementation. Current issues such as challenges and opportunities in attracting foreign private investment in Egypt and Africa, financing opportunities, public-private partnerships for mega infrastructure projects, setting up joint ventures to facilitate access to EU public funds, capacity building, technology and knowledge transfer will be brought up for discussion.
Egypt lacks so far a waste collection system. In 2021, 47 million tons of waste were collected, while the country produces 95 to 100 million tons of waste per year. For this reason, the government passed a new waste management law on February 22, 2022, with two main objectives: limiting waste accumulation and expanding recycling.
RETech will also appear here in its role as official strategic partner of the Environmental Protection Export Initiative of the German Federal Ministry for the Environment, Nature Conservation, Nuclear Safety and Consumer Protection (BMUV) and present its activities.